Venison Combo Pack (4kg)
Bistro Fillets & Premium Mince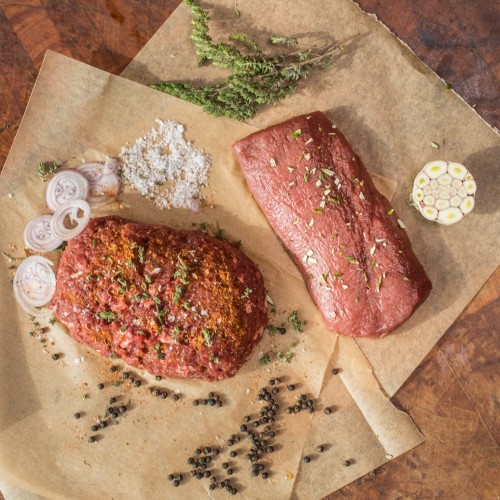 Lean, tender venison, naturally raised on New Zealand pasture.
The Bistro Fillet is our signature cut, prized for it's great taste and delicate texture.
Our premium Venison Mince is ideal for patties, meatballs and sausage rolls.
*Recommended serving size 180g
Pack Includes
Servings per pack
2kg Bistro Fillets
11-12
2kg Venison Mince
11-12
Venison is ultra-lean and healthy, with high protein and low fat content. Packed with iron and B-vitamins, venison offers unparalleled nutritional value.
Ideal for any style of cuisine, venison performs best when seared but can also be enjoyed slow cooked, sous-vide, stir fried or even raw.
Our venison comes vacuum packed in perfect meal sized portions, and is super easy to cook. It's rich in flavour and nutrients, so you get more bang for your buck.
To ensure our delicious venison reaches you in prime condition, we dispatch all orders frozen. All product is pre-aged and flash frozen for peak freshness and for easy portioning (fillets 200-300g, mince 500g).

Customer Testimonials